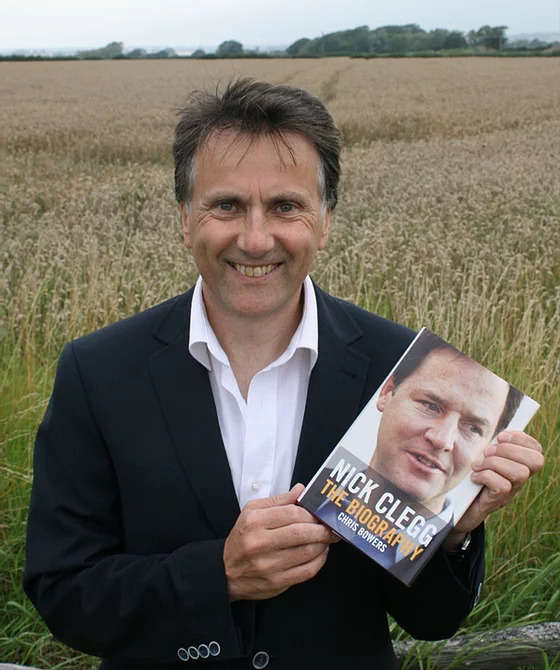 Pulling off the task of being both politically active and a political observer is not easy, but it's one Chris attempts. 'As a journalist my instinct is to see everything from all sides,' he says, 'but you can so easily just sit on the fence, pontificate and find fault in everyone and everything, without ever taking responsibility or being at the coalface of decision-making. That's why I've got involved in politics, even though that will inevitably compromise the political neutrality people expect of journalists.' He was elected to Lewes District Council in 2007 and re-elected with a vastly increased majority in 2011 (he didn't stand in 2015).
​​In 2011, Biteback published his biography of the then Deputy Prime Minister Nick Clegg (left) and in 2016 it published, 'The Alternative', a collection of essays he co-edited with the Labour MP Lisa Nandy and the Green MP Caroline Lucas about how the progressives in British politics need to work together (below). He continues to be active in cross-party discussion forums.
In September 2017, he published, 'Elections for Sale?', a report for the Joseph Rowntree Reform Trust on whether the current rules pertaining to election spending are fit for purpose. In 2019 he led the transport chapter of the Lib Dems' review of climate change policy, which included him introducing a commitment to ethical and environmental sourcing of minerals for electric vehicle batteries. And in 2021 he was the lead author of the New Liberal Manifesto, a re-statement of traditional British liberalism for the political landscape of the 2020s.
Chris has stood for Parliament four times as a Liberal Democrat candidate: three times in the Wealden constituency and once in Brighton Pavilion. He was also on the Liberal Democrats' South-East England list for the European Parliament elections of 2019.