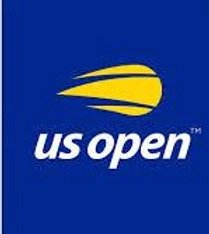 Serena Williams's name will be all over the world's media over the next 24 hours. It shouldn't be – Naomi Osaka's should, as she was a 100 per cent deserved winner of the US Open women's singles. More importantly, Williams only has herself to blame for what happened to her, and anyone who tries to make her the victim or demonise the umpire, Carlos Ramos, needs to know the truth of what happened in one of the most eventful US Open finals ever.
Firstly, Serena was given a warning for being coached. That is against the rules at the Grand Slam tournaments. Technically, Ramos could have given her a 'soft warning', a quiet word to say something like "Serena, I'm seeing your coach give you signals that look like coaching; if I see any more I'll have to give you a code of conduct violation." It's in his power to give such a soft warning, but he's also allowed to go straight to the code violation. The TV pictures confirm Patrick Mouratoglou was indeed coaching Williams, and that Williams could see his signals. Mouratoglou admitted as much after the match.
Secondly, once Serena had a warning, she knew full well that any further code violation would result in a point penalty. Therefore, when she smashed her racket at 3-2 in the second set, she knew she'd get a code violation, and that it carried a point penalty. Her faux innocence about the point penalty, based on the idea that Ramos should have wiped the coaching violation off the slate after he acknowledged in a change-of-ends chat that she didn't knowingly cheat, has no basis in tennis's rules, and someone of Williams' experience knows this.
Thirdly, the conversation between Ramos and Williams at the 4-3 change-of-ends needs to be heard in its entirety. Williams first called him 'a liar'. He could have given her a code violation then, but he opted not to. Instead he looked over to her and was clearly trying to calm her down, but all she wanted was an apology, and when he wouldn't (couldn't) give it, she told him not to talk to her. So he stopped. Yet she carried on talking to him, and that's when she accused him of being 'a thief' and that he 'stole a point' from her. At that point he gave her the code violation that led to the game penalty.
Williams's subsequent reaction towards the referee Brian Earley and the WTA supervisor Donna Kelso can be forgiven in the context of the emotions she was clearly feeling, but at face value it does her no credit. For her to claim, as she did, that she was being discriminated against because she was a woman and men get away with a lot worse than what she was doing is a desperate attempt to invoke the spirit of #MeToo where it has no place. Ramos was following the rules to the letter, and could have given the third code violation earlier than he did. If anything, Williams was treated leniently.
Serena Williams is an icon, and a role model. What she has done for women and for African Americans is outstanding. Her outburst today doesn't change any of that, and she's entitled to some compassion about the various events that contributed to the emotion of it all. But it's important that the reputation of an admired figure shouldn't be allowed to cover up for inappropriate behaviour. For it was indeed inappropriate, and it spoiled the much-dreamed-of triumph of a 20-year-old American-raised Japanese woman of impeccable manners whose tennis should have made today's headlines the birth of a new star. Williams owes her an apology (in fairness, she went some way towards making it by calling on the Arthur Ashe Stadium crowd to stop booing during the trophy ceremony), and she also owes Ramos one.
Alongside Osaka, the other person I feel sorry for is Carlos Ramos. He is often presented as an authoritative umpire, which in my view he isn't. He is comfortable in his own skin, which means he is willing to stand up to big cheeses like Serena Williams. For that he has become the villain, at least in the short term. He is no villain, in fact if I'm to sing the praises of Serena's broad body of work, I should sing Carlos's, because he's one of the most humane umpires in the sport. And for the record, I would put him in a league above Mohamed Lahyani, the Swedish umpire who also got into trouble during this US Open for acting with good intent but overstepping the bounds of impartiality over a discussion with Nick Kyrgios.
The truth isn't always comfortable, and there are no doubt aspects of tennis's code of conduct that can be discussed in the aftermath of this final. But Serena Williams tarnished her brand in this final, Carlos Ramos didn't tarnish his, and Naomi Osaka launched hers. That's what should be reported.