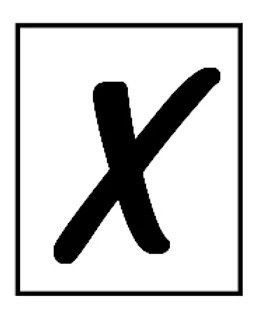 Call me a mug, but I always believed Theresa May when she said she never wanted an early general election. Even when she announced that Britain would go to the polls on 8 June, I still got the sense she didn't really want it, that her hand had somehow been forced. And I think I know why.
Following the success of The Alternative, the book I co-edited with two MPs (Lisa Nandy and Caroline Lucas) last year, the Joseph Rowntree Reform Trust, without whose funding the book would never have happened, asked me to undertake a research project on whether the rules on what parties can spend at election times are fit for purpose. Parties are limited in what they spend nationally, and each candidate is limited to about £15,000 in what they can spend locally in the five weeks leading up to polling day, but there are suspicions that expenditure items that should be attributed to a candidate's allowance are being put on national party allowances, thereby circumventing the rules.
So for the past few months I've been looking at things like mailshots, telephone canvassing, imported campaigning, social media and the collection and use of personal data. It sounds a bit nerdy, but it's amazing how much these things influence elections, especially in an era where parties are finding it harder to get volunteers to put leaflets through letterboxes.
My report is due for publication in 2-3 months. What I'm waiting for is for the Crown Prosecution Service to decide which MPs it will prosecute for alleged breaches of the rules in 2015. Once I know that, I will have a clearer idea what is recognised as wrongdoing and what is a breach of the spirit if not the letter of the law. The CPS needs to make its decisions by 11 June at the latest – and the word from the excellent Channel 4 News investigations team on Tuesday night was that the CPS is considering prosecuting 30 people.
To be clear, we don't yet know how many of these 30 are MPs, how many are election agents, and whether they involve 30 different constituencies or fewer. We don't even know if they're all Conservatives, though the likelihood is that most or all are, if only because the Tories did so well in 2015. But let's do some simple maths. Theresa May has a nominal majority of 12 and a working majority of 17 (because the Sinn Fein MPs don't actually take their seats). That means that if six Conservative MPs were prosecuted and the Tories lost the seats in subsequent by-elections, she'd lose her nominal majority; and if nine MPs were prosecuted and the Tories lost the ensuing by-elections, she'd lose her working majority.
It remains just speculation, but the numbers add up. You therefore have to wonder whether she figured that, if she didn't call an election now, she might just end up with no majority by the end of the summer. And if she can make the most of her poll lead now and get a majority of, say, 60, she could afford to lose up to 30 MPs to prosecutions.
I should add that the idea going around that the 8 June election means the offenders in 2015 won't be prosecuted is a myth. If the CPS wants to prosecute, it will do so and the MPs and agents will have to defend themselves. Therefore, much may depend on who the Conservatives select as candidates in certain seats this time round. It'll be interesting to see whether the CPS announces any prosecutions before the deadline date for general election nominations on 11 May.