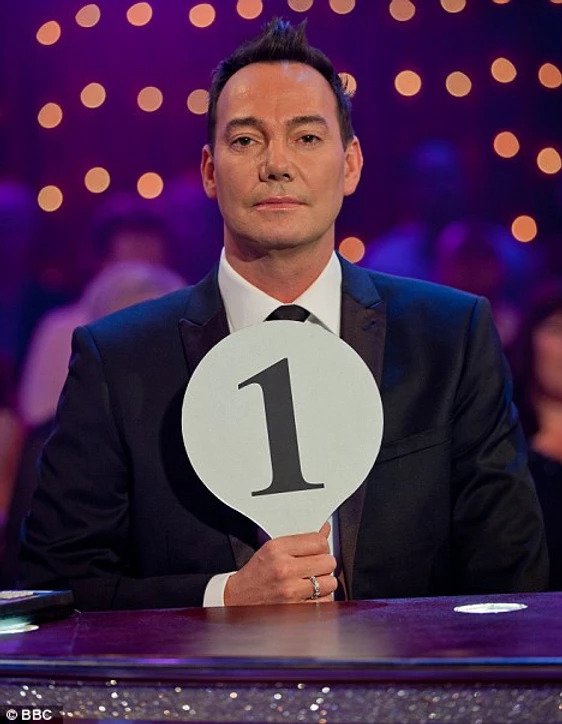 Do the British really know what makes success? I found myself wondering this after getting seriously irritated at something that really shouldn't irritate anyone at all.
I was watching 'Strictly Come Dancing' (yes I sometimes do). My favourite judge is Craig Revel Horwood, the camp Australian who isn't scared to be highly critical of someone's dancing. The reason I like him has nothing to do with him as a person – he may be lovely, he may be a pain, he's probably a bit of both, I really don't know – but because he says it straight.
It's been fascinating seeing Ed Balls go outside his comfort zone and develop aspects of his personality that I never knew he had. I will view his political activity a little differently from now on, but Craig reminds us that the improvement in Ed's dancing is still from abysmal to mediocre-ish.
Craig gets booed every week for his critical comments. Some of that is just ritualistic, the way British audiences boo a pantomime dame. But there's a deeper, more worrying seam to it, and this is what irritated me – the British don't like the kind of blunt criticism that leads to excellence and success.
Matthew Syed's fascinating book 'Bounce', which brings to a broad audience the work of the Swedish psychologist Anders Ericsson, analyses routes to success, and concludes that 'purposeful practice' is the key. You have to put the work in, but you need to know it's the right work, and it's building a solid structure. And for that, good teaching and good observation are necessary.
So why does Craig get booed for being the one genuine point of reference on the judging panel? Darcey Bussell is often as critical but she's nice about it. So are we fine with criticism as long as it's
sandwiched between two compliments? If that's what we need, so be it, but the message won't always be heard.
I fear we just don't like criticism. We just can't take it. Look what happened to the Conservatives' opinion poll ratings in the autumn of 2009 when George Osborne started warning that austerity measures would be necessary – they went down, even though pretty much everyone knew there had to be at least a modicum of truth in what he was saying. We didn't want to hear that we'd have to tighten our belts.
'Strictly' is just a bit of fun, and shouldn't be taken as a barometer of too much that's serious. But it's interesting to note those dancers who listen to Craig and thank him even for his criticism, and those who take refuge in the indignation that he has somehow insulted them. Those who listen and thank him will go far.
Maybe as a nation we need to learn to thank the Craigs of this world.
Photo (c) BBC