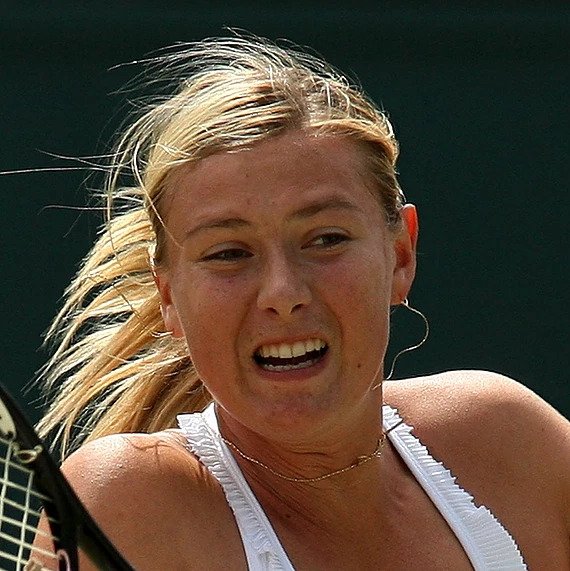 How much should a top-level sportsperson be expected to take responsibility for themselves?
That's a question I find myself asking after the Court for Arbitration in Sport (CAS) ruled that Maria Sharapova's suspension from tennis for taking a banned performance-enhancing substance should be reduced from 24 months to 15.
There is a principle in anti-doping ­ that all athletes are responsible for what is in their body. That means if a banned substance is found, the player is guilty. Simple.
Except it's not. There are always grey areas, and the cases in the past where players have pleaded for bans to be overturned or reduced have centred on not knowing what one was ingesting, or a substance forming naturally inside the body. One tennis player managed to have a ban almost annulled after showing he had kissed a girl who was on banned drugs and he got it from her lips; another drank from his wife's water glass when she was on medication; and a couple of players managed to prove that nandrolone could form naturally in small quantities without anything banned being ingested.
Sharapova earned her nine-month reduction by saying she didn't know meldonium had been banned, and she had been taking it for 10 years for medicinal reasons. CAS, effectively the global sports court, accepted that it was reasonable for her to assume her agent would keep her updated on what's OK to take and what isn't.
But should the principle that you're responsible for what goes into your body extend to entrusting your agent to tell you what is banned, and if he doesn't do so you can have your sentence reduced? That's effectively what CAS has said in Sharapova's case. Isn't that like a kid claiming the dog ate their homework? – ­ it may be true, but the kid is still responsible for producing the completed homework.
To me, CAS's judgement is a severe watering down of the principle that a player is responsible for what is in their body.
Remember Sharapova could have been banned for four years. Her original sentence of two years was lenient, and was based on her not having actively sought to gain a competitive advantage (something we can't be entirely sure about). I said at the time I thought the 24 months had been pitched so there was room for it to come down to 18 without too much loss of face. But now it's been reduced to 15, which really does feel like CAS is undermining the drive for clean sport.
The person who comes out worst from this is Craig Reedie, the head of the World Anti-Doping Agency. He was the man who rubbed his hands in glee when Sharapova was caught, hinting that her earnings made her a big fish who should be made an example of. Making an example of anyone is not justice by anyone's standards, and it's remarkable that Reedie is still in his position several months after making those remarks.
Photo: Paul Zimmer