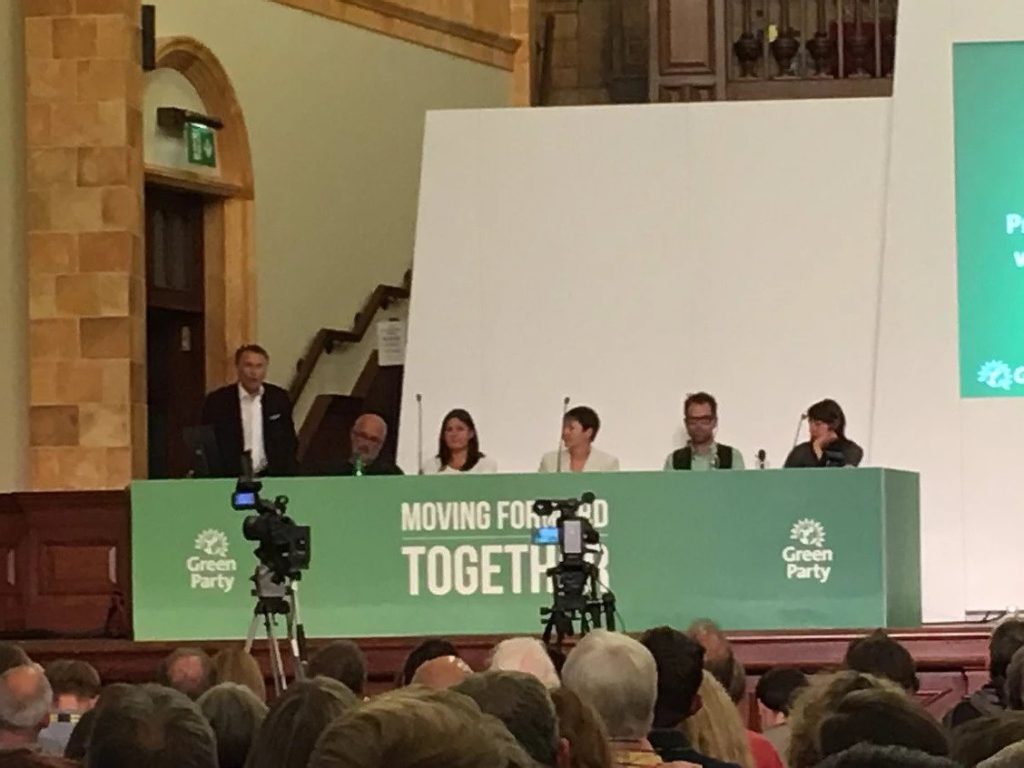 As a broadcaster, I'm used to speaking to a couple of million people but seeing just a microphone in front of me.
Yesterday I stood on a stage in front of several hundred people in the magnificent Great Hall of the main Aston Webb building at the University of Birmingham, as Caroline Lucas, Lisa Nandy and I addressed the Green Party conference on the need for cross-party cooperation (and to promote our book 'The Alternative').
It's a remarkable thing, standing addressing a packed hall, especially as yesterday I came straight in after five hours of an awful car journey and delivered my speech purely on adrenaline. I addressed a packed hall once before – also in Birmingham, as it happens – when I spoke to 1300 sixth-formers at the Alexandria Theatre while I was director of the Environmental Transport Association. They were a more sceptical audience than yesterday's, which I felt was genuinely interested in the possibility of cross-party cooperation, even if they're among the many who aren't exactly sure how it will work.
And you get a very different audience at a Green Party conference than you do at a Labour, Conservative or Lib Dem conference. True, there are the usual folk who think they're being quick when they take three minutes to ask a fairly simple question (I'm guilty of that too), but it's an essentially earthy audience of good-hearted souls.
I'm still not sure exactly what role the Green Party is best suited to playing in the British body politic – it might find its most effective role comes if ever we have an elected second chamber to replace the House of Lords. But even though I've chosen to make my contribution to the political life of the country in another party, I left Birmingham affirmed in my view that the British political landscape would be much the poorer without the Greens. And they bought copies of 'The Alternative' like hot cakes, so they must be good people!
Thanks to Colin Boyle (@colin_boyle_) for the photo.